How to choose your first masturbator! Useful criteria and 3 types of recommendations
<!? ここからアイキャッチ画像 ?>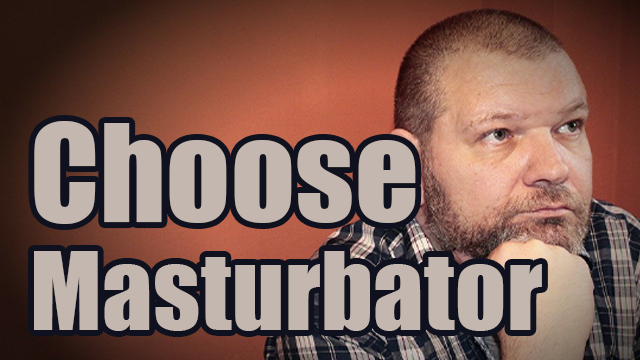 <!? ここまでアイキャッチ画像 ?> <!? ここからアイキャッチ下 ?>
<!? ここまでアイキャッチ下 ?>
If this is your first time buying a masturbator, this article will help you choose the right one.
Masturbators are tools that give men the best pleasure.
There are many types and each one has a different appeal and enjoyment, making it the best partner for men who love to masturbate.
However, when it comes the time to buy a masturbator, many people find it difficult to choose one because of the variety of masturbation tools available.
In fact, I spent a lot of time choosing my first masturbator.
So, in this article, I'm going to give you some tips on how to choose and recommend some of the best masturbators for your first time.
Read this article to the end and choose the best masturbator for you.
There are too many types of masturbators to choose from
I tried to collect the methods of masturbation of men all over the world that you do not know!

You may find a masturbation that gives you more pleasure!https://t.co/7vsBI2YPf7#sextoys #adulttoys #sextoysindia #sti #japantoy #stiindia

— 🇮🇳 SEXToys India PR 🇮🇳 (@SextoysIndia) October 26, 2020
As I mentioned at the beginning of this article, I couldn't choose my first masturbator very well.
The reason for this is that there are too many different types of masturbators.
Flesh Light
Hand-held masturbator
Oral type masturbator
Electric Masturbator
Disposable masturbator
Breasts type masturbator
Stationary masturbator
Sex doll
If you break it down into smaller categories, there are even more types.
And with more than a thousand products available, new masturbators are still being developed.
Each one enjoys different stimulation and usage, so the more you research about masturbators, the harder it is for beginners to choose.
To learn more about the features of each type of masturbator, check out this article.

Let's feel free to pick one first
The pleasure of masturbation can never be replicated with the right hand.
The first time I used an masturbator, I was also impressed by the pleasure that was different from masturbation and sex.
That's when I realized that you don't know anything until you try to use one first.
If you worry about it, you won't know if it feels good or if it's right for you.
Once you've experienced one masturbator, you'll have a standard in your mind.
By figuring out your preferences based on that, you can greatly increase your chances of finding the best masturbator.
So, your first masturbator is the first masturbator, so be intuitive and feel free to make your choice.
How do you choose your first masturbator?
So here's the thing.
Wouldn't it be sad if the masturbator you've spent so much time worrying about buying doesn't suit you?
To lower those risks, here are three criteria to help you choose your first masturbator.
Choose a basic hand masturbator.
Choose a masturbator that can be used repeatedly.
Selecting a highly rated masturbator.
If you apply these criteria to your choice, it will be a lot easier to choose, because you will have to choose one from over 1,000 masturbators, and it will be hard to do so without these criteria.
Each of these points will be summarized below.
Choosing a basic hand masturbator
Let's start by choosing the most basic hand masturbator.
A hand masturbator is a small, one-handed masturbator that can be used with one hand and just as same as regular right-hand masturbation.
It's the most popular type and there are many different types and quality masturbators available, making it a great way to find your first masturbator.
You may want to buy a hand masturbator first to get a feel for how different it is from right-hand masturbation.
Even if you have other types of masturbation you are interested in, I think you should try a hand masturbator first.
Click here for the types of masturbator.
Choose a reusable masturbator
There are two types of masturbators: washable and reusable, and one-time disposable ones.
Disposables are fine if you're just trying them out once, but the drawback is that they're not as cost-effective as a reusable masturbator.
A repeatable masturbator can be enjoyed repeatedly 50 times or more if cleaned and managed correctly.
Considering the hassle and money involved in repetitive purchases, choosing a washable masturbator is the right thing to do.
For more information on how to wash and manage your masturbator to make it last longer, check out this article.
Choosing a highly rated masturbator
As mentioned above, you won't know if a masturbator is good or bad until you use it.
This is especially true if it is your first time using an masturbator.
What you need to do in order to lower the risk of choosing the wrong masturbator is to check the rating of the masturbator.
For example, if you're on a shopping site, you'll receive ratings from users who have purchased the masturbator before you.
Choose a popular masturbator based on its feedback and the number of ratings it has received.
There is no need to go out of your way to choose a new masturbator or a low-rated masturbator.
For your first time masturbator, you should focus your search on one that has satisfied many male users.
These are the ones to choose for your first masturbator
From here, I'm going to introduce you to the specific types of masturbators that I recommend for your first use.
I've tried many different types, but here are three I'd like to share with you.
The Vaginal Male Masturbator
Top Quality Preppy Girl Potential
Bambina 2
All of these masturbators are highly rated and feel great.
I recommend these masturbators with confidence, so if you're not sure, you can't go wrong by choosing one of these masturbators.
The features of each of them and what I would recommend are summarized in detail below.
1.Vaginal Male Masturbator
Vaginal Male Masturbator
RS 3482
Buy
One of the most famous masturbators in the world is the Fleshlight.
It has a proven track record of being a long-time favorite of men all over the world, so it's the perfect first masturbator to get your hands on.
However, it is a bit heavy and your arms get tired while masturbating, which is a pity.
It is very close to a woman's vagina and has a gentle pleasurable sensation that wraps around the entire penis.
By closing the cap at the bottom, the stimulation can be varied, so it is also recommended for men who prefer strong stimulation.
Another advantage is that it's hard for family and loved ones to find out about it because they won't know it's a masturbator by looking at it.
Features of the Vaginal Male Masturbator
The most famous masturbator in the world
Guaranteed quality that has gained the support of many users
It is quite heavy might get your arms tired while using.
2.Top Quality Preppy Girl Potential
Top Quality Preppy Girl Potential
RS 2575
Buy
The Top Quality Preppy Girl Potential is a Japanese made masturbator, and while it's not as well known as the Fleshlight, it's a good choice for first time masturbators due to the peace of mind of being made in Japan and the quality of the masturbator over the price.
As for the comfort, you can experience very strong stimulation due to the five mountainous bumps and holes that twist in the middle.
It is highly recommended for those who like to masturbate with strong stimulation, like me.
However, its weakness is that it is a little difficult to wash because of its special structure.
Features of the Top Quality Preppy Girl Potential
Strong stimulation by special structure
The high quality of made-in-Japan products
The complicated structure makes it a little difficult to wash.
3.Bambina 2
Bambina 2
RS 995
Buy
The Bambina is the only disposable masturbator in this article.
Its disadvantage is that it can't be used repeatedly, which makes it seem more expensive than other masturbators.
However, unlike a normal masturbator, the biggest advantage is that you don't have to go through the hassle of cleaning and storing it after you're done using it.
All you have to do is just throw it away after masturbation, and you can adjust the stimulation level by plugging the holes at the bottom of the masturbation, so you can enjoy the changes according to your preference.
Features of Bambina 2
One of the best disposable masturbators
When you finish masturbating, you can just throw it away.
No need for cleaning and management
Masturbator should be purchased from online shops
The best place to buy masturbators is through a mail order website.
The reason is that stores that sell masturbators are still few and far between in India to begin with, and if you do find one nearby, the selection is often inadequate.
Some people, like me, may be embarrassed to be seen by others.
With a online shopping site, you can order with a single smartphone, and you won't be embarrassed.
You can also reduce the risk of failure because you can examine the products carefully based on user ratings.
Here's a shopping site I often use!
Summary
What did you think?
There are so many different types of masturbators that you can't help but feel confused when you first buy one.
However, you won't know anything unless you try one first.
If there is a masturbator that is best for you, then of course there are some masturbators that won't fit.
My recommendation is to start with the basic hand masturbation category and choose a highly rated one.
Based on my experience, I think that's the best way to go.
If you're in trouble, you can choose from the three types of masturbators I've mentioned and you'll be the first to know.
Once you have your masturbator in hand, use it! For more information on the proper use of masturbators, please refer to the following article.
<!? ここからCTA ?>
<!? ここまでCTA ?>