How to choose a male masturbator – Tips for choosing the best masturbator
<!? ここからアイキャッチ画像 ?>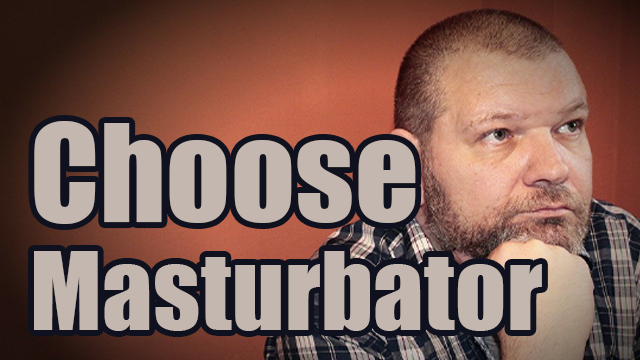 <!? ここまでアイキャッチ画像 ?> <!? ここからアイキャッチ下 ?>
<!? ここまでアイキャッチ下 ?>
This article is packed with information to help you choose the best Masturbator.

Masturbator is a tool that makes male masturbation even more pleasurable.
Of course, I use it on a daily basis. However, masturbator beginners seem to have a hard time choosing their first masturbator.
The reason is that there are too many different types.
Indeed, depending on the size, softness, and inside, the pleasure of Masturbator is completely different.
If you are going to buy a masturbator, you want to make the best choice, don't you?
So, in this article, we will introduce you to some knowledge that will help you choose your first Masturbator and how to choose the best one for you.
If you want to know all about masturbation, click here.
Masturbators have many varieties
I tried to collect the methods of masturbation of men all over the world that you do not know!

You may find a masturbation that gives you more pleasure!https://t.co/7vsBI2YPf7#sextoys #adulttoys #sextoysindia #sti #japantoy #stiindia

— 🇮🇳 SEXToys India PR 🇮🇳 (@SextoysIndia) October 26, 2020
Each Masturbator is a completely different pleasure to enjoy with each product.
I have used many masturbators in my life, and no two masturbators are the same.
The first thing I would like to tell you if you are new to masturbators is that the pleasure of masturbation depends on various factors. For example…
Type
Size
Softness
Internal structure
These are the important points that affect the pleasure of Masturbator.
Once you know the differences, choosing a masturbator will be easy. Here is a detailed summary of each of these factors.
Types
First, there are differences between different types of masturbators. In addition to Fleshlight, which every man knows, there are many other types.
Hand-held masturbator
Fleshlight
Blow-job type
Electric type
Hand-job type
Disposable type
Breast type
Stationary type
Love doll
Did you find a masturbator that interests you?
For an explanation of the different types of masturbators and how to buy them in India, click here.
I like the blow-job type and the large type because the blow-job type has a strong suction.
The blow-job type is characterized by its strong suction power, while the large type allows you to masturbate by moving yourself, so you can enjoy it just like sex.
Size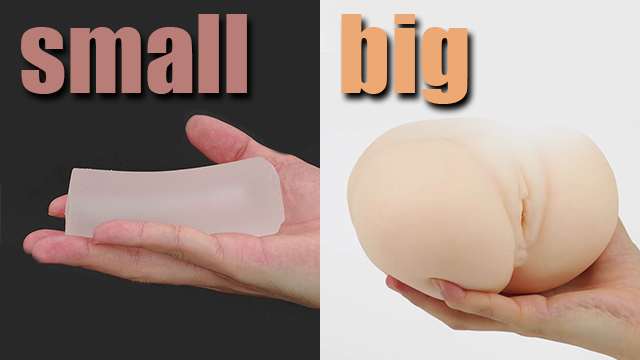 Next is the difference in size.
The smaller masturbators are easier to wash and maintain, so they are more suitable for those who want to enjoy masturbation for a long time.
Many of them are inexpensive, so they are recommended for first-time masturbator buyers. However, they are a little less pleasurable than the larger sizes.
The larger masturbators are thicker and more stimulating, so you can enjoy a more sex-like pleasure.
I often use the large size. However, they are harder to wash and more expensive than the smaller sizes, so it is best to try a few Masturbators before buying one.
Softness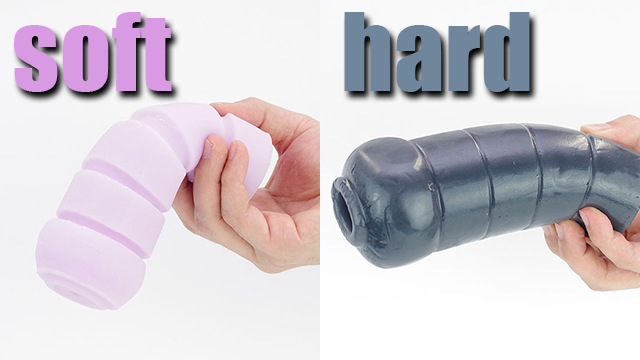 The softness of a Masturbator is a factor that divides preference among men.
The soft Masturbator is very attractive to enjoy the gentle stimulation that clings to the entire penis.
It is recommended for men with premature ejaculation and men who like to take their time masturbating.
However, it has the disadvantage of deteriorating a little faster due to its high oil content.
The hard Masturbator is characterized by the strong stimulation it offers.
It stimulates the penis from all angles, giving you a completely different pleasure from right-hand masturbation.
Another great advantage of the Masturbator is that it is resistant to deterioration and lasts longer than softer Masturbators.
Internal structure
There are many differences inside the Masturbator.
The stimulation transmitted to the penis varies greatly depending on the number of grooves, the size of the bumps, and the shape of the holes inside the Masturbator.
It's hard to explain in words, but one of the biggest differences is the shape of the hole.
The straight type allows you to enjoy stimulation by suction, while the spiral type allows you to enjoy stimulation in the horizontal direction.
By the way, I like the type with a complex shape similar to a woman's vagina.
It has the disadvantage of being difficult to wash, but it allows you to enjoy stimulation similar to sex.
Let's feel free to pick one first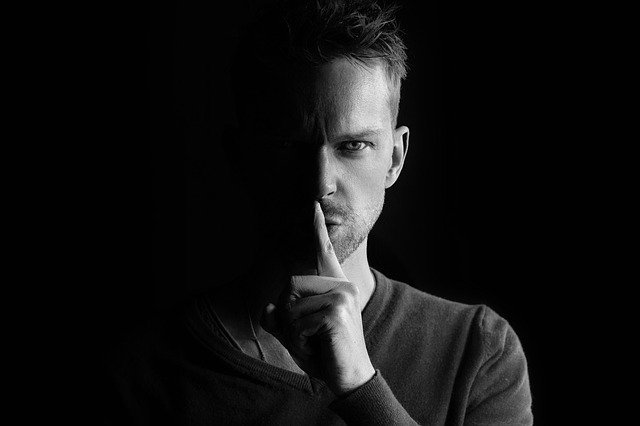 The pleasure of masturbation can never be replicated with the right hand.
The first time I used an masturbator, I was also impressed by the pleasure that was different from masturbation and sex.
That's when I realized that you don't know anything until you try to use one first.
If you worry about it, you won't know if it feels good or if it's right for you.
Once you've experienced one masturbator, you'll have a standard in your mind.
By figuring out your preferences based on that, you can greatly increase your chances of finding the best masturbator.
So, your first masturbator is the first masturbator, so be intuitive and feel free to make your choice.
Tips for choosing a masturbator
Now, let me give you some tips to help you choose your first masturbator.
You should choose a masturbator that meets these three criteria.
Just by applying these criteria, you can easily choose the best masturbator.
Basic hand masturbator
Repeatable masturbator
Highly rated masturbator
First, you should experience the basic masturbator.
Then, if you want to buy a masturbator, the best place to go is an online store where you can check user ratings.
Here are some of the online stores that I often use.
Let's apply this criterion to actually choose a masturbator.
Still finding it hard to choose? Then I'll recommend a masturbator for you.
I recommend three types of masturabators
From here, I'm going to introduce you to the specific types of masturbators that I recommend for your first use.
I've tried many different types, but here are three I'd like to share with you.
The Vaginal Male Masturbator
Top Quality Preppy Girl Potential
Bambina 2
All of these masturbators are highly rated and feel great.
I recommend these masturbators with confidence, so if you're not sure, you can't go wrong by choosing one of these masturbators.
The features of each of them and what I would recommend are summarized in detail below.
1.Vaginal Male Masturbator
One of the most famous masturbators in the world is the Fleshlight.
It has a proven track record of being a long-time favorite of men all over the world, so it's the perfect first masturbator to get your hands on.
However, it is a bit heavy and your arms get tired while masturbating, which is a pity.
It is very close to a woman's vagina and has a gentle pleasurable sensation that wraps around the entire penis.
We have prepared a video showing the use of this fleshlight.
By closing the cap at the bottom, the stimulation can be varied, so it is also recommended for men who prefer strong stimulation.
Another advantage is that it's hard for family and loved ones to find out about it because they won't know it's a masturbator by looking at it.
Features of the Vaginal Male Masturbator
The most famous masturbator in the world
Guaranteed quality that has gained the support of many users
It is quite heavy might get your arms tired while using.
2.Top Quality Preppy Girl Potential
The Top Quality Preppy Girl Potential is a Japanese made masturbator, and while it's not as well known as the Fleshlight, it's a good choice for first time masturbators due to the peace of mind of being made in Japan and the quality of the masturbator over the price.
As for the comfort, you can experience very strong stimulation due to the five mountainous bumps and holes that twist in the middle.
We have prepared a video showing the use of this masturbator.
It is highly recommended for those who like to masturbate with strong stimulation, like me.
However, its weakness is that it is a little difficult to wash because of its special structure.
Features of the Top Quality Preppy Girl Potential
Strong stimulation by special structure
The high quality of made-in-Japan products
The complicated structure makes it a little difficult to wash.
3.Bambina 2
The Bambina is the only disposable masturbator in this article.
Its disadvantage is that it can't be used repeatedly, which makes it seem more expensive than other masturbators.
However, unlike a normal masturbator, the biggest advantage is that you don't have to go through the hassle of cleaning and storing it after you're done using it.
All you have to do is just throw it away after masturbation, and you can adjust the stimulation level by plugging the holes at the bottom of the masturbation, so you can enjoy the changes according to your preference.
Features of Bambina 2
One of the best disposable masturbators
When you finish masturbating, you can just throw it away.
No need for cleaning and management
How to buy a masturbator in India
The best place to buy masturbators is through a mail order website.
The reason is that stores that sell masturbators are still few and far between in India to begin with, and if you do find one nearby, the selection is often inadequate.
Some people, like me, may be embarrassed to be seen by others.
With a online shopping site, you can order with a single smartphone, and you won't be embarrassed.
You can also reduce the risk of failure because you can examine the products carefully based on user ratings.
Here's a shopping site I often use!
Summary
What did you think?
There are so many different types of masturbators that you can't help but feel confused when you first buy one.
However, you won't know anything unless you try one first.
If there is a masturbator that is best for you, then of course there are some masturbators that won't fit.
My recommendation is to start with the basic hand masturbation category and choose a highly rated one.
Based on my experience, I think that's the best way to go.
Once you have your masturbator in hand, use it! For more information on the proper use of masturbators, please refer to the following article.
<!? ここからCTA ?>
<!? ここまでCTA ?>